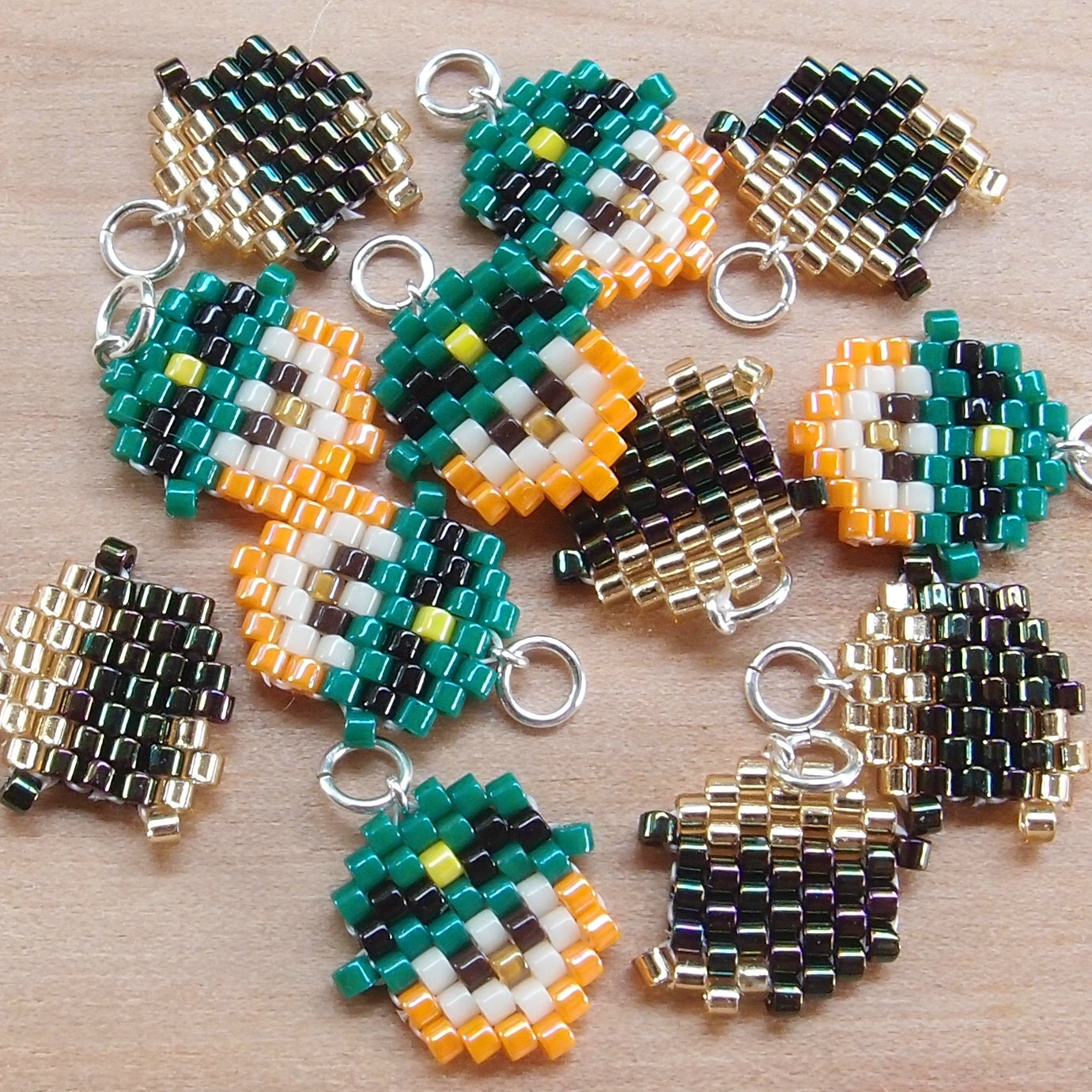 Come join us on February 19, 2017 at The Bead Gallery, Honolulu, for a free Leprechaun Charm beading demonstration. 
Address:  1287 Kalani St #103, Honolulu, HI 96817 
Time: 3:00 - 4:30 PM
I will show you the basic bead weaving stitches you need to know in order to make the leprechaun charm shown in the photo.  Everyone will receive a free Leprechaun and Pot of Gold pattern along with handouts so you can do this project at home. If you have attended a previous demo or if you are comfortable with brick stitch bead weaving, you still can attend and join us for some beading fun! Bead supplies are available for purchase in store.
Please feel free to contact me at BeadCrumbsHawaii@gmail.com or visit my Facebook events page if you have questions.