Hi! Please do not copy or recreate my design from a photo or a finished piece that you have viewed or received. Some patterns will be available for purchase.  Feel free to contact me if you see a design that you like. I can be reached on Etsy, www.BeadCrumbsHawaii.com. Thank you!
I would appreciate credit for the use of my models. You can link to my shop, BeadCrumbsHawaii.com, when you sell, promote &/or publish your work online/offline. On Instagram, I'm @beadcrumbshawaii and on Facebook, I'm @beadcrumbs. Please help me protect my designs. Thank You!
The digital/printed pattern that I provide you with is for your personal use only. You are not allowed to reproduce any part of the pattern or prepare "derivative" works based on my patterns; distribute copies of the patterns; teach/hold classes from my patterns. 
Here is a question that is often asked: Can I sell the finished beadwork that I made from your pattern?
Yes! You may sell your finished beadwork made from my pattern as long as  
You purchased the pattern from my shop or received it as a free pattern that has been shared by me
It is made by your own hands (no mass production, wholesale, etc.) 
Do not imply or claim my original design as your own. Credit to my shop, www.BeadCrumbsHawaii.com is appreciated.
My patterns and original designs are copyright protected.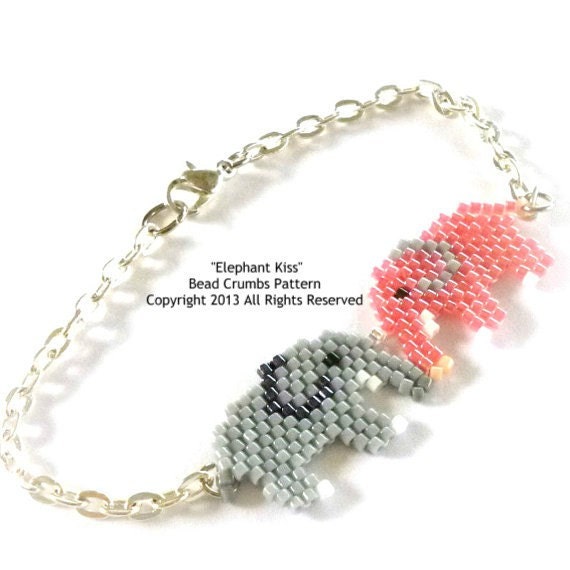 Again, thank you very much to all those who have inquired about my policies! And, a huge thank you to those who already respect and support the effort I put into my work!
For a full explanation of my policies, please click here. This link will take you to my Etsy pattern policy page.
*Social Media Handle: