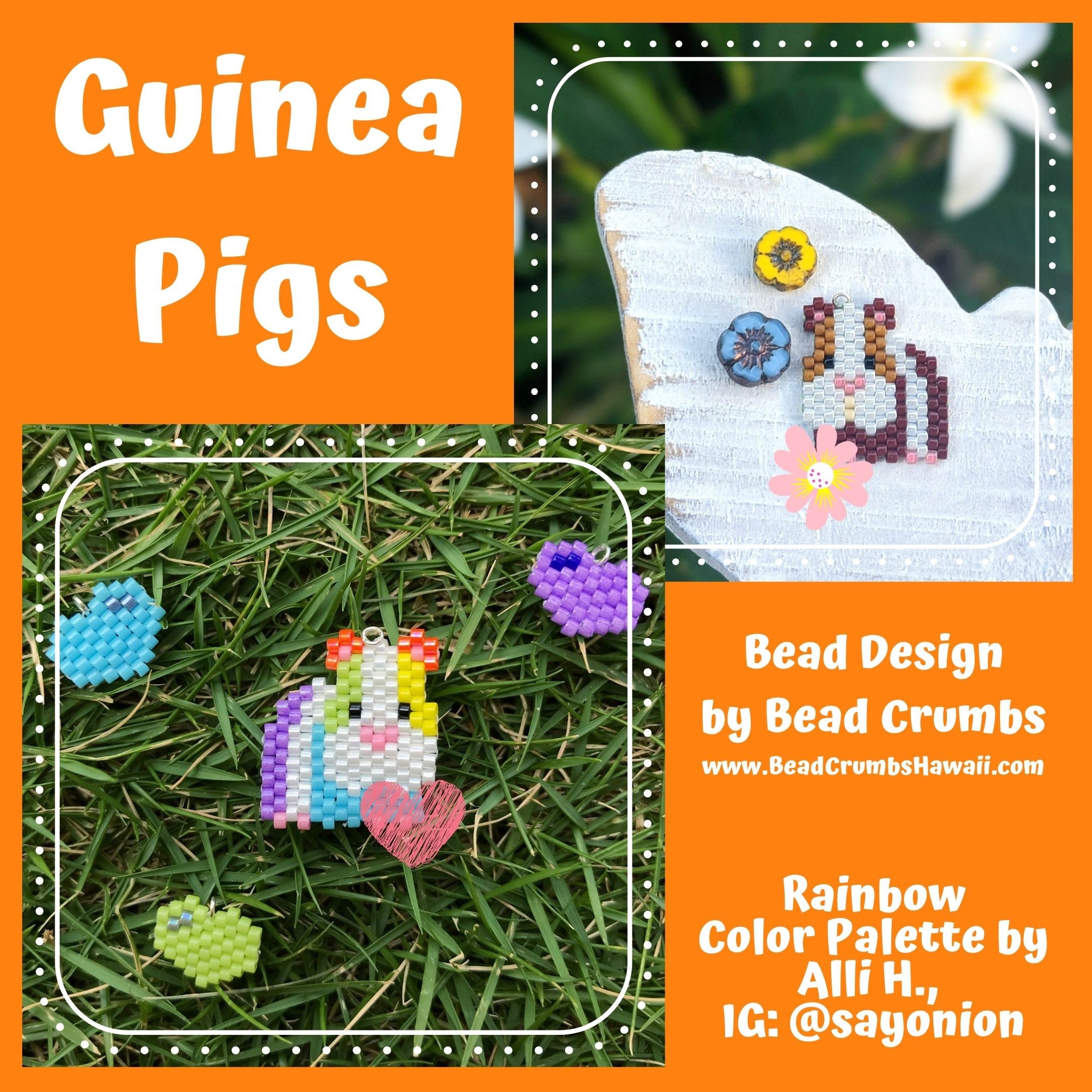 Here's a special treat! This cute Guinea Pig pattern contains two bead charts for the price of one pattern. The color palette for the Rainbow Guinea Pig was designed by my talented beading friend, Alli H. Follow Alli on Instagram, @sayonion, to see more of her crafty creations!
Purchase the Guinea Pig Pattern here, https://www.beadcrumbshawaii.com/listing/874841458/guinea-pig-beading-pattern-cute-brick
All designs are copyright protected and registered for authenticity. Please do not copy and make my designs from photos or other sources. Patterns are available for purchase in my shop, www.BeadCrumbsHawaii.com. Thank you!